SOKEN INC. is a marketing and advertising company specializing in finance.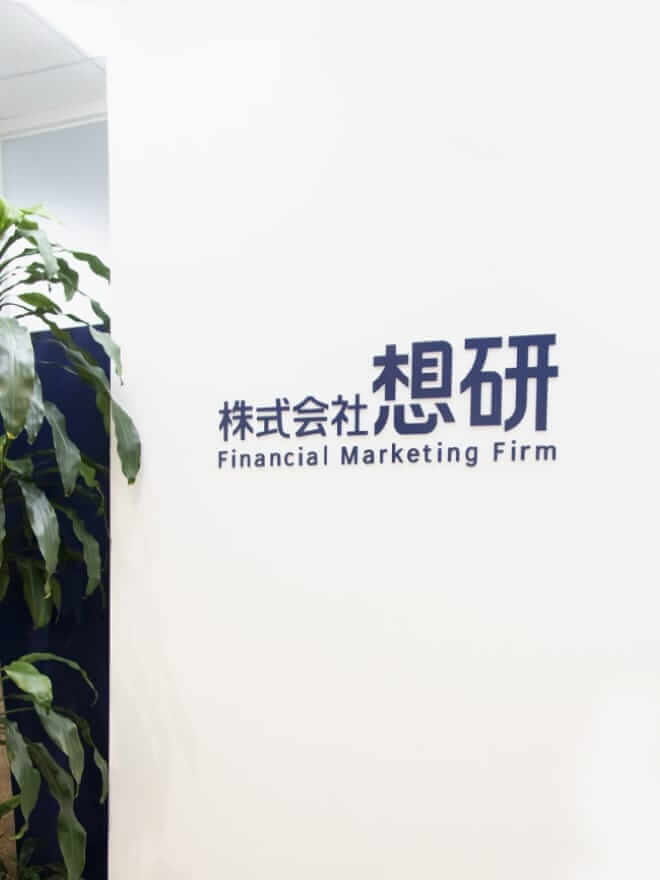 The significance of focusing on finance.
The financial industry handles complex and abstract products that are always subject to market influences, and sales companies play a major role in this industry.
The key to financial marketing is an optimal mix of specialized niches and mass media.
Events and database marketing make up a considerable portion of these marketing approaches, and the nature of the financial industry demands special know-how derived from experience. Pursuing advanced expertise by specializing in finance, SOKEN INC. pledges high-quality service supported by many years of experience.
Name
SOKEN INC.
Date established
January 25, 1994
Capital
JPY 40 million
Executives
Representative Director:Junko Saito
Executive Managing Director:Yu Kikuchi
Director:Junji Ogawa
Outside Director:Shiro Nishio
Auditor:Jun Yamazaki
Honorary Corporate
Adviser
Michiro Furui
Employees
47 (including non-regular staff)
Head Office
San-ai Kayabacho Bldg., Nihonbashi-kayabacho 2-13-11, Chuo-ku, Tokyo
103-0025
TEL: +81-3-5641-5170(main)
FAX: +81-3-5641-5173
MEDIA
AL-IN magazine

Asset management information for institutional investors

AL-IN is a top Japanese magazine specializing in asset management for institutional investors in Japan, such as pension funds, financial institutions, public-interest corporations, etc. Since 2006, AL-IN has always provided Japanese investment professionals with timely topics from objective and unique point of view. It covers traditional assets such as equities and bonds, as well as alternative assets such as hedge funds, private equities, real estate, etc.
AL-IN also has strived to send out information on how to survive investment-environmentally hard times through seminars, on web and other media.

Investment Japan

Media for international institutional investors and asset managers

Quite a few foreign asset managers and financial institutions are interested in Japanese investors and investment market. However, ways for them to get to know the system, regulations, and investor characteristics of the Japanese market are limited. In response to the demand from foreign investment professionals, Investment Japan, a web media available in English, provides up-to-date content introducing trends of Japanese investors and market, financial business know-hows, ESG/SDGs, and more, backed by expertise and network of connection Soken has developed through AL-IN, Ma-Do, etc.